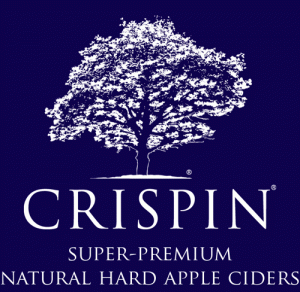 Just in time for the Patriots to win the Superbowl, we're tapping a log of Crispin "Original" hard cider.
Crispin describes it as, "Crisp over ice. A classically styled, but untraditional hard apple cider. Fruit forward, with a fresh, crunchy appley nose and a deliciously creamy, refreshingly crisp mouth feel."
Surprisingly, this beer was only rated in the 37th percentile for the category on RateBeer but I've found the bottles I've had to be much nicer – certainly one of the top 5-10 ciders.  Either way, pared with Smuttynose Old Brown Dog, it should be a nice pair of beverages!
Tapped 2/5/12.